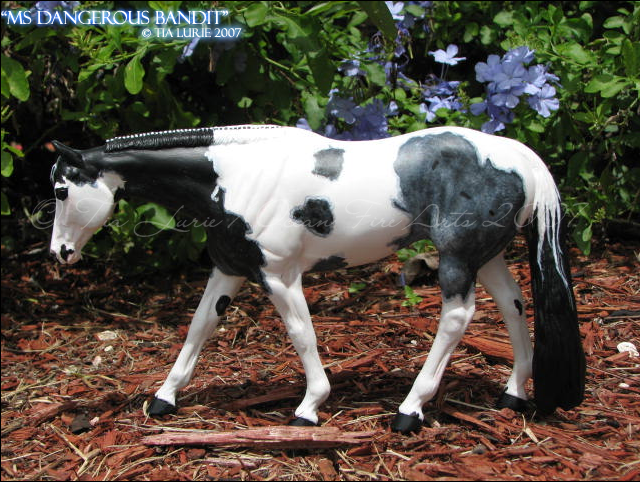 The finished product of my Peter Stone Western Pleasure Horse overhaul. Now a mare and a portrait model of my own performance horse, she's boasting a wild Black and White Sabino Tovero pattern. Done in a veriety of pastels, colored pencils, inks, oils, and acrylics and finished off with 4 layers of Matte spray and a handsome coat of varnish to all the right places, this mare will be seen in Photo and Liveshow line ups near you :)

Better photos coming soon. Curse Florida's bright sunlight and my Canon's tiny photo setting I forgot to tamper with before shooting. All in all? I'm SUPER proud of her!

Now all I need to do is find tack to fit this pretty lady and order her shoes from Rio Rondo! YAY!

More pictures behind the cut.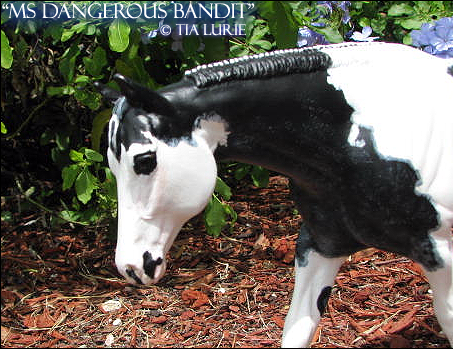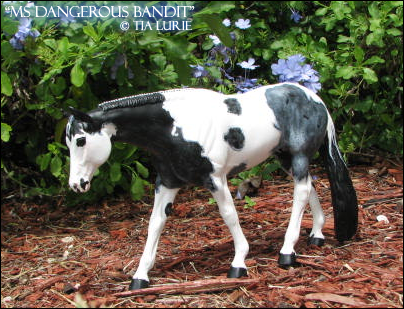 let me know what you all think!

-Tia

::x-posted; modelhorses, equestrian, ljmhc, my own journal::